George Pell: Can He Keep The Faith (And The Faithfull)?
Date: 1:30 pm | Sunday 20 October 2013
Venue: Bonython Hall
---
George Pell is the face of the Catholic Church in Australia but as the scandal of clerical sex crimes deepens and we head towards the Royal Commission, Pell is struggling to keep the faith and the faithful. David Marr investigates the life and career of Pell and asks what's left of the old political and moral authority of his church.
---
Listen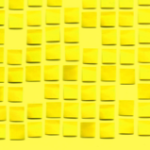 ---
Hosted by Phillip Adams.