In conversation,
Good things sometimes happen
Date: 9.30am - 10.20am | Sunday 15 July 2018
Venue: Allan Scott Auditorium
---
The return to office of Mahathir Mohammed in alliance with his old foe Anwar Ibrahim has been remarkable. Can Malaysia really build a rejuvenated society and institutions? And, if so, is there any hope of political reconciliation for the Palestinians?
---
Listen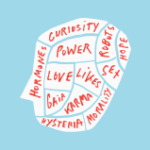 Good things sometimes happen
---
Free event — Make sure you arrive a bit early to get the best seat! There's no registration required.

---
Presented by the Australian Friends of Palestine Association (AFOPA), the School of Social Sciences at The University of Adelaide and the 2018 Adelaide Festival of Ideas