Health & Medicine, Social Systems & Public Policy, Sustainability & Environment,
Resistance and persistence
Date: 2:30PM | Saturday 22 October 2016
Venue: Open State Hub
---
Will we ever see the end of disease? Can the social inequities in health ever be eliminated? If not, what does the future of medicine look like? What might 'good health' mean to the next generation?
---
Listen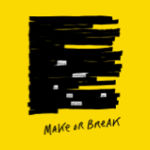 Resistance and persistence
---
Tags:
---