When is it Right to Fight?
Date: 1:30 pm | Saturday 19 October 2013
Venue: Elder Hall
---
The future is uncertain for the doctrine of "Responsibility to Protect", embraced by the UN in 2005. Facing terrible crimes against humanity, international consensus has disappeared. Prof Gareth Evans discusses the scope and limits of the doctrine, hazards associated with military intervention to protect civilians, and whether optimism that the world will be able to say "never again" to genocidal atrocities is just a hopeless dream.
---
Listen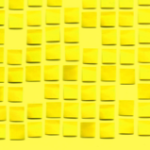 When is it Right to Fight?
---
Presented in association with The Bob Hawke Prime Ministerial Centre at the University of South Australia.