A Funny Thing Happened on the Way to the Vibrancy Forum
Date: 1:00 pm | Sunday 20 October 2013
Venue: The BlueBee Room
---
Too much of the discussion about creative industry involves either the demonisation of public servants or the dismissal of practitioners at the coalface. Five battle-weary veterans attempt to inject some meaning back into the dreaded V-word. Join the "community consultation" with Tim Horton, Jennifer Greer Holmes, Alex Reid, Dr Ianto Ware, and Stan Mahoney. Moderated by Will McRostie.
---
Listen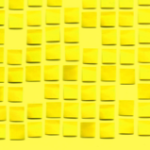 A Funny Thing Happened on the Way to the Vibrancy Forum
---
This session is co-presented with the Festival of Unpopular Culture and Arts SA.