The Stories Behind Beatriz'
Date: 3:00 pm | Saturday 19 October 2013
Venue: Bonython Hall
---
Beatriz's War is the story of one woman's struggle to remain true to the man she loves and the country for which she fought. The film also heralds the birth of a film culture in East Timor. What does this mean for our close neighbours? Co-producer and activist Lurdes Pires, co-writer and lead actor Irim Tolentino, co-writer and co-director Luigi Acquisto, with special guests.
---
Listen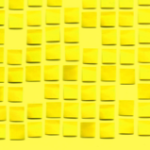 The Stories Behind Beatriz'
---
This session is proudly presented in association with the Adelaide Film Festival and The Bob Hawke Prime Ministerial Centre at the University of South Australia.