Health & Medicine, Science & Technology, Social Systems & Public Policy,
Ageing well
Date: 2:30PM | Sunday 23 October 2016
Venue: Elder Hall
---
What do we really want?
Most of us will get old; we may well become frail and socially isolated. But many will live long productive lives. So what do we want as we age? Lifestyle? Health? Community? Income? Who decides? Who should decide?
---
Listen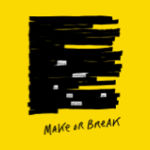 ---
Tags:
---
STATEWIDE SUPER