Social Systems & Public Policy,
Athenian Democracy
Date: 10AM | Saturday 22 October 2016
Venue: Open State Hub
---
Could citizens' juries and a citizen chamber be a simple solution to a complex problem? Brexit and the rise of Donald Trump have humiliated political elites. But we led the pack in 2013 when the elites in Australia's Parliament humiliated themselves – abolishing carbon pricing when most parliamentarians understood the folly of doing so. Why? Because of the imperatives of political combat in our vox pop democracy. With the political-infotainment complex degrading representative politics, creating space for ordinary people to influence our politics at every level could see our democracy reborn.
Due to technical problems, the audio recording for this session is not immediately available. We'll aim to provide it post-festival, after some tlc.
---
Listen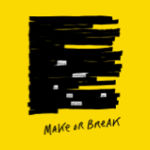 ---
Tags:
---
THE AUSTRALIAN CENTRE FOR SOCIAL INNOVATION (TACSI)