Arts & Culture, Health & Medicine,
The future
Date: 12:45PM | Saturday 22 October 2016
Venue: Open State Hub
---
Will we shape or be shaped?
Direct human connection is critical to fostering an empathic framework for building our thoughts, decisions, relationships, culture and society. How do we craft a future that maintains connections while leveraging technological advancement and ensuring the goals and uses of Artificial Intelligence remain human-centric?
---
Listen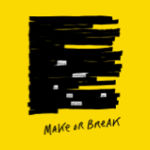 ---
Tags:
---