Social Systems & Public Policy, Sustainability & Environment,
Roads to ruin, pathways to prosperity
Date: 5:15PM | Saturday 22 October 2016
Venue: Open State Hub
---
South Australia came through the global financial crisis in much better shape than expected. We weathered the global economic storm but the high Australian dollar was a wrecking ball on manufacturing, and collapsing commodity prices ended the mining boom. Now we face closure of the automotive manufacturing industry and perhaps our steel industry. All this threatens to plunge South Australia into economic stagnation and rising unemployment. We know how to avoid this, but will we?
---
Listen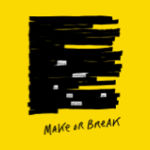 Roads to ruin, pathways to prosperity
---
Tags:
---