Arts & Culture,
Sleepwalking to the future
Date: 10AM | Saturday 22 October 2016
Venue: Bonython Hall
---
Why Australia needs a cultural policy.
Australia is surrounded by a world in transformation but is refusing to face up to it. Neo-liberalism is collapsing around us. Manufacturing and mining are in decline, with agriculture a minor sector. Culture has, at the federal level, been reduced to a rump of state-funded elite arts happy to see their poorer colleagues go under. Justin will propose a way for culture to articulate a new sense of the change beyond 'disruptive innovation', and allow us to reimagine the future.
---
Listen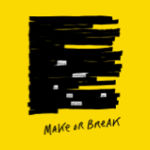 ---
Tags:
---
LABORATORY ADELAIDE