Social Systems & Public Policy, Sustainability & Environment,
Sustainable jobs in sustainable communities
Date: 11:15AM | Saturday 22 October 2016
Venue: Elder Hall
---
A sustainable future means more than renewable energy and environmentally sound food production. How will citizens earn a living? Hi-tech jobs in a global digital work space? Looking after yourself in a local organic co-operative? Who will build the houses, fix the taps, keep track of the accounts? Will it be you? Will the robots take over? Will the value we place on time, money and possessions change?
---
Listen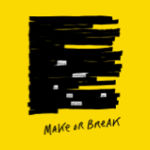 ---
Tags:
---
CONSERVATION COUNCIL OF SA