Social Systems & Public Policy,
Making better cities
Date: 11:15am | Saturday 22 October 2016
Venue: Bonython Hall
---
Women are under-represented in town halls across the country. Except in the City of Adelaide, where half of current elected members are women. South Australia is also home to the nation's first female Government Architect. What's going on in Adelaide? Something in the water?
---
Listen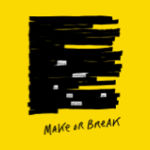 ---
Tags:
---
ADELAIDE CITY COUNCIL