Social Systems & Public Policy,
Australia: beyond now
Date: 11:15AM | Saturday 22 October 2016
Venue: Open State Hub
---
A national invitation to co-imagine alternative futures.
This initiative will ignite a conversation about our future. A collaboration between the University of South Australia and the Tingari-Silverton Foundation, it will invite Australians to explore and co-imagine the best possible future. It will ask the question: as a continent, a nation, and a people, who will we be in 2050?
---
Listen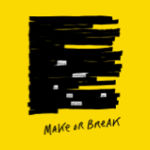 ---
Tags:
---
TINGARI-SILVERTON FOUNDATION