Arts & Culture,
Humanity is a verb
Date: 5:15PM | Saturday 22 October 2016
Venue: Bonython Hall
---
Our humanity is not given to us once and for all, as species membership is, but something to which each of us is called upon to rise, unendingly, even if we lived a thousand years. That's not a statement of fact: it's an affirmation. Raimond Gaita explores its moral and political implications.
---
Listen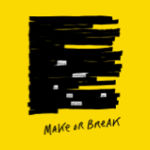 ---
Tags:
---
FLINDERS INSTITUTE FOR RESEARCH IN THE HUMANITIES (FIRTH)