Social Systems & Public Policy,
Intercultural futures
Date: 4PM | Saturday 22 October 2016
Venue: Hetzel Theatre
---
Australian identity in the Asian century.
As Australia's national interests become increasingly bound up with the future of Asia, it seems a good time to examine how comfortable we really are with cultural diversity. How do contemporary policies hold up as Australia becomes increasingly diverse, and more integrated in a transforming, region?
---
Listen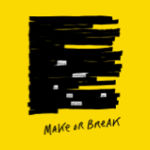 ---
Tags:
---