Arts & Culture, Science & Technology, Social Systems & Public Policy,
Communications collections and cultures
Date: 12:45PM | Sunday 23 October 2016
Venue: Bonython Hall
---
Cultural institutions such as museums and galleries are both repositories and exhibitors of our cultural heritage. They are also hotbeds of active research and immensely popular attractions. But how should they operate in a future with changing cultural and economic values? How will our institutions be valued by the next generation, steeped in digital experience?
---
Listen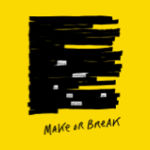 Communications collections and cultures
---
Tags:
---