Arts & Culture, Social Systems & Public Policy,
Value. Money. Culture.
Date: 3:45PM | Sunday 23 October 2016
Venue: Bonython Hall
---
What is culture worth? Can we put a price on it? Should we? And if we do, what are the consequences for artists and the so-called creative industries? From economic policy to the cultural sector, what does it take to survive in the arts today?
---
Listen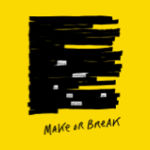 ---
Tags:
---
LABORATORY ADELAIDE