Endangered Foods (Barbara Hardy Oration)
Date: 10:00 am | Saturday 19 October 2013
Venue: Freemasons Main Hall
---
The United Nations estimates 75% of crop varieties have disappeared since 1900. This shrinkage echoes through our food chain and strips crops, livestock and aquatic life of their ability to adapt to changes in the environment, putting our food supply at risk.
Environmentalist Simran Sethi details this loss of agrobiodiversity and highlights solutions that are innovative, compelling and delicious.
---
Listen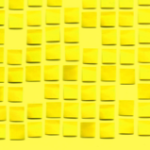 Endangered Foods (Barbara Hardy Oration)
---
This inaugural Barbara Hardy Oration is presented in recognition of Dr Barbara Hardy, environmentalist and 2011 Adelaide Festival of Ideas Dedicatee.