Solo event,
The BRAVE Flinders research & innovation lecture – AI and health
Date: 10.30am - 11.20am | Saturday 14 July 2018
Venue: SAHMRI
---
Professor Alison Kitson from Flinders University presents an update on AI applications in the health sector and what this technology means for ageing.
---
Listen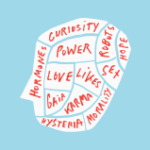 ---
Free event — Make sure you arrive a bit early to get the best seat! There's no registration required.

---
Presented in association with the BRAVE Flinders Research & Innovation Series public lecture for July