Why Do Nations Fail?
Date: 10:00 am | Saturday 19 October 2013
Venue: Bonython Hall
---
How many good ideas fail to take off? What are the essential elements that drive innovation and economic sustainability at the micro and macro level? Professor Örjan Sölvell explores the imperative to acquire buy-in from business, academia and governments to ensure economic success and a creative culture of innovation. Professor Sölvell the departure lounge in conversation with Tim Harcourt, The Airport Economist.
---
Listen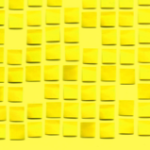 ---
This session is proudly presented in association with Government SA: DMITRE, PIRSA and the EDB.