Cut to the Chase
Date: 10:00 am | Saturday 19 October 2013
Venue: The Braggs, The University of Adelaide
---
Fresh from the Adelaide Film Festival premiere of The Vosectomist, Dr Doug Stein joins a panel of experts to discuss what's at stake if the globe doesn't slice into our population explosion. But does Dr Stein's vasectomy project offer a way of helping to address the planet's diminishing biodiversity is it one man's impossible mission?
Dr Paul Ehrlich, Dr Doug Stein, Dr Lorna Hallahan and Dr Elizabeth Finkel do the maths around global population growth and its impact on the earths diminishing resources. Chaired by Peter Mares, the panel will tackle the issues of birth control, family planning and the ethics of rolling out vasectomies into developing countries.
---
Listen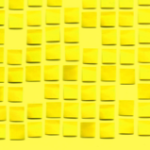 ---
This session is presented in association with COSMOS Media and Flinders University.