For Starters, They Probably Don't Have Eyes
Date: 3:00 pm | Sunday 20 October 2013
Venue: Chandelier Room, Freemasons Hall
---
A thorough debunking of the conventional notion of extraterrestrial life. We consider the likely possibility that alien life is non-humanoid, non-lingual and even non carbon-based. Steven Pickles and Sean Williams examine the sheer variety of potential alien environments, as well as the value of thinking about our own civilisation from a non-human, post-cultural perspective. Hosted by Stan Mahoney.
---
Listen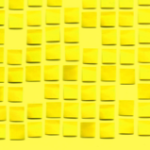 For Starters, They Probably Don't Have Eyes
---
This event is co-presented with the Festival of Unpopular Culture.