Old Bones, Shooting Stars and New Technologies
Date: 1:30 pm | Sunday 20 October 2013
Venue: The Braggs, The University of Adelaide
---
Through new technologies. creative and scientific fields are coining together to shake how we look at our world. Tracking shooting stars and flying through the nostril of a 400 million-year-old fossil: bold new visions of science will take your breath away. Professors Tim Senden. Phil Bland and John Long explore how the worlds of maths. physics. biology and the movies combine to create radical new ways of understanding.
---
Listen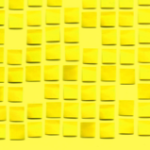 Old Bones, Shooting Stars and New Technologies
---
This session is proudly presented in association with the Flinders University.