Health & Medicine, Science & Technology, Sustainability & Environment,
Ideas Whose Time Has Come: from Cosmology to Cancer
Venue: Freemasons Main Hall
---
From dark energy to the Higgs boson, from cancer folklore to synthetic biology: great ideas often languish in obscurity until, decades later, they burst into relevance. World-renowned physicist, best-selling author, and 2013 Adelaide Festival of Ideas dedicatee, Professor Paul Davies, shares some of the more exciting and significant examples that revolutionising science today, and asks: "what else lies in the dusty storehouse of human ideas that may yet transform our future"? In this enlightening presentation, he traverses the spaces between cosmology, computation and information theory, and cell biology to propose a unique view on the way cancer could be understood and ultimately treated. Following the talk, Prof Davies engages in fascinating conversation with Phillip Adams. Introduction to the session by Robert Phiddian, Chair of the AFOI Advisory Committee.
---
Listen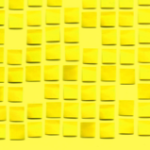 Ideas Whose Time Has Come: from Cosmology to Cancer
---
Tags:
---