Panel,
Match Tournament
Date: 4pm - 6pm | Friday 13 July 2018
Venue: Bradley Forum
---
A fast-paced evening packed full of ideas about how local governments and communities can think differently about ageing. Hear from interdisciplinary teams as they pitch their ideas in the hope of winning a trip to Copenhagen as a part of the UniSA Match Tournament.
Tournament Director:
Dr Jane Andrew,  Director Match Studio UniSA
Tournament MC/Umpire:
Professor Jason Bainbridge, Head of School: School of Creative Industries
Tournament judges:
Jeanette Walters, Director Intergovernment Relations & Ageing, SA Health
Carmel Williams, Manager Strategic Partnerships, SA Health
Julianne Parkinson, Chief Executive Officer, Global Centre for Modern Ageing
Professor Susan Luckman, Professor: Cultural Studies, School of Creative Industries.
Karl Sellmann, Deputy Director, Information Strategy & Technology Services
---
Listen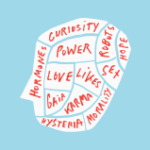 ---
Free with registration — Please register for priority entry. Patrons who have pre-booked will have priority for entry until five minutes before the session start time.

---
Presented by the University of South Australia