Social Systems & Public Policy,
20th Don Dunstan Oration: The Courage Party?
Date: 4PM | Saturday 22 October 2016
Venue: Bonython Hall
---
Climbing out of the political abyss.
Australia is in a political abyss. How do we climb out of it? Do we need a 'Courage Party' to address major long term issues, such as refugees, climate change and taxation?
---
Listen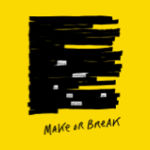 ---
Tags:
---
THE INSTITUTE OF PUBLIC ADMINISTRATION AUSTRALIA (IPAA) WITH WALLMAN'S LAWYERS