Arts & Culture, Social Systems & Public Policy,
The Graeme Hugo Memorial Lecture: The future of humanity does not look good
Date: 11:15AM | Sunday 23 October 2016
Venue: Bonython Hall
---
We have reached a stage in history where we have the capacity to fracture the liveability of this planet, at least for us humans. Increasing global mobility is breaking up communities and places. Intensifying globalization is rendering economics and politics more tumultuous. And climate change will cause increasing chaos. This talk maps the patterns of transformation and makes some hopeful suggestions for alternative pathways.
---
Listen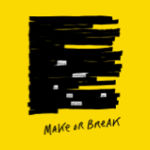 The Graeme Hugo Memorial Lecture: The future of humanity does not look good
Download transcript
---
Tags:
---
SCHOOL OF SOCIAL SCIENCES, UNIVERSITY OF ADELAIDE