Arts & Culture, Social Systems & Public Policy,
Thinking Adelaide
Date: 10AM | Sunday 23 October 2016
Venue: Elder Hall
---
A passion for connecting and collecting.
Greg was the inaugural recipient of the Jim Bettison and Helen James Foundation Award, given to an individual whose lifetime work is of significant value and benefit to the community. Greg will present his ideas for 'Thinking Adelaide', a global network of thought leaders and a city of collections.
---
Listen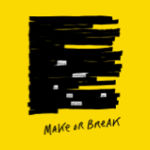 ---
Tags:
---
JIM BETTISON & HELEN JAMES FOUNDATION